Company Profile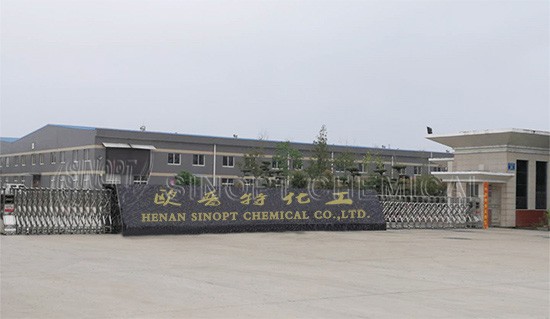 Sinopt Chemical was founded in 1998. It focuses on the production and sales of chemical raw materials, including Titanium, Phosphates, Chlor-Alkali and Surfactants etc. The plants distributed in Shandong, Hubei, Henan etc provinces.

We have passed ISO 9001 certified. Companies certified as ISO 9001 meet a rigorous set of criteria pertaining to customer service, innovation, continuous improvement of processes and quality management.

Chlor-Alkali plant manufacture Caustic Soda, PVC Resin and related products from 1990s. It covers an area of 260,000 square meters, which include 100,000MT Caustic Soda produced by iron exchange membrane technology and 150,000MT PVC Resins produced by ethylene technology.

Phosphorus plant which has phosphorus mine with 100 million metric tons reserve in Sichuan, and the average quality of the rock phosphate is close to rich ore standard. The annual output is 35,000MT STPP, 35,000MT SHMP and 30,000MT of MAP,DAP,DKP,TSP, SAPP, TSPP etc, which produced with excellent quality Phosphoric Acid by Hot Processing.

Surfactants plant are the main products including nonionic surfactants, amphoteric surfactants and cationic surfactants, mainly involved in daily chemical, textile industry, metal grinding, oil additives and other industries, such as SLES, LABSA, CDEA, CPAB ans so on.
Titanium plant manufacture Rutile Titanium Dioxide, Anatase Titanium Dioxide, Lithopone and related products, which have sulphate process titanium dioxide production line with capacity of 80,000MT/year. The products are better used in plastic profile, paint&coating, rubber, ceramic and other industrials.

We focus on customers, quality and services. We aim to build a stable business among the world with our most excellent quality, price and servicing.

Our approach to service has earned us numerous awards and recognition from industry organizations and customers.
Machinery Equipments